The Master Password, Master Key
The password, key only you know used to encrypt your data all offline.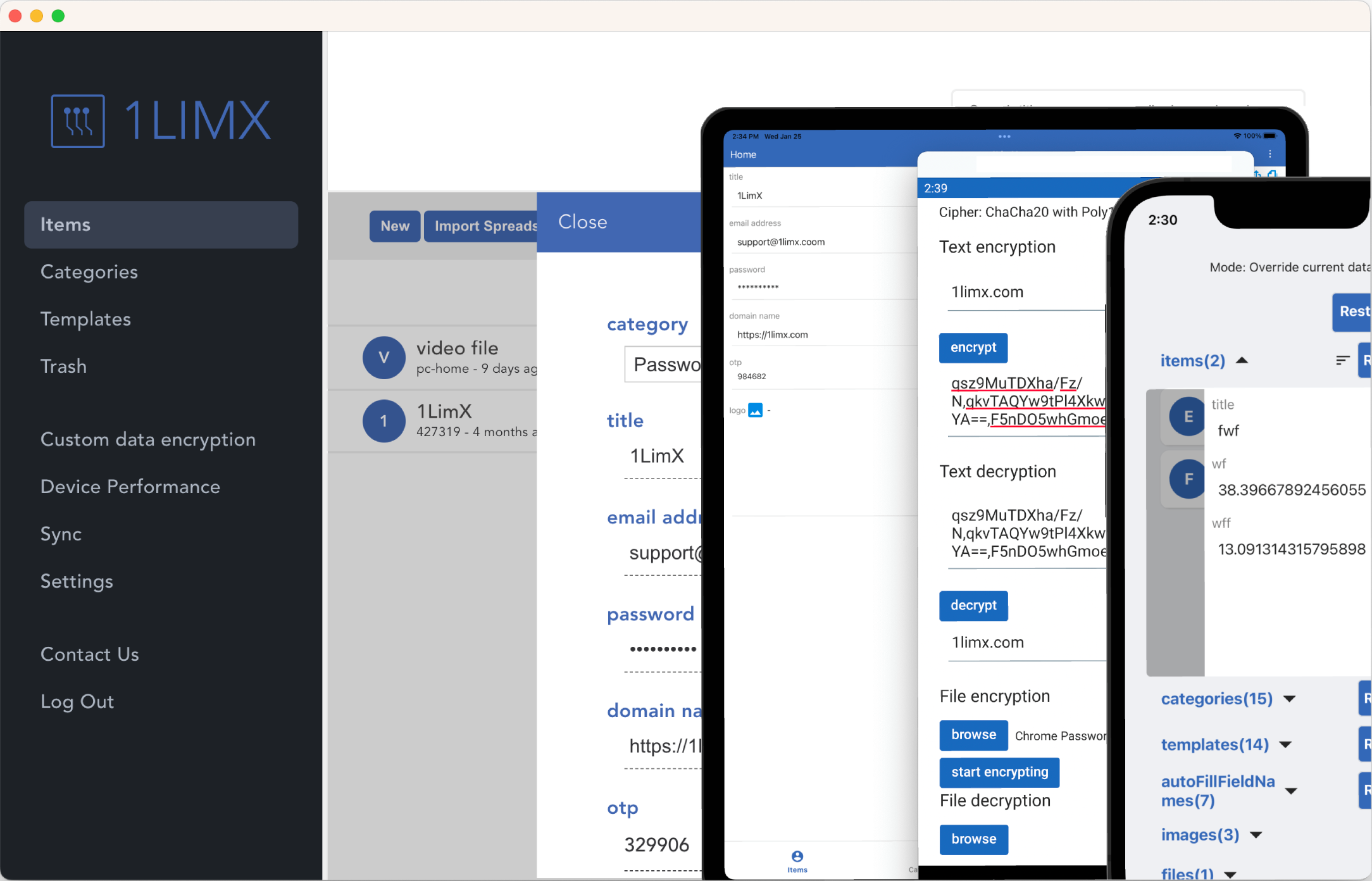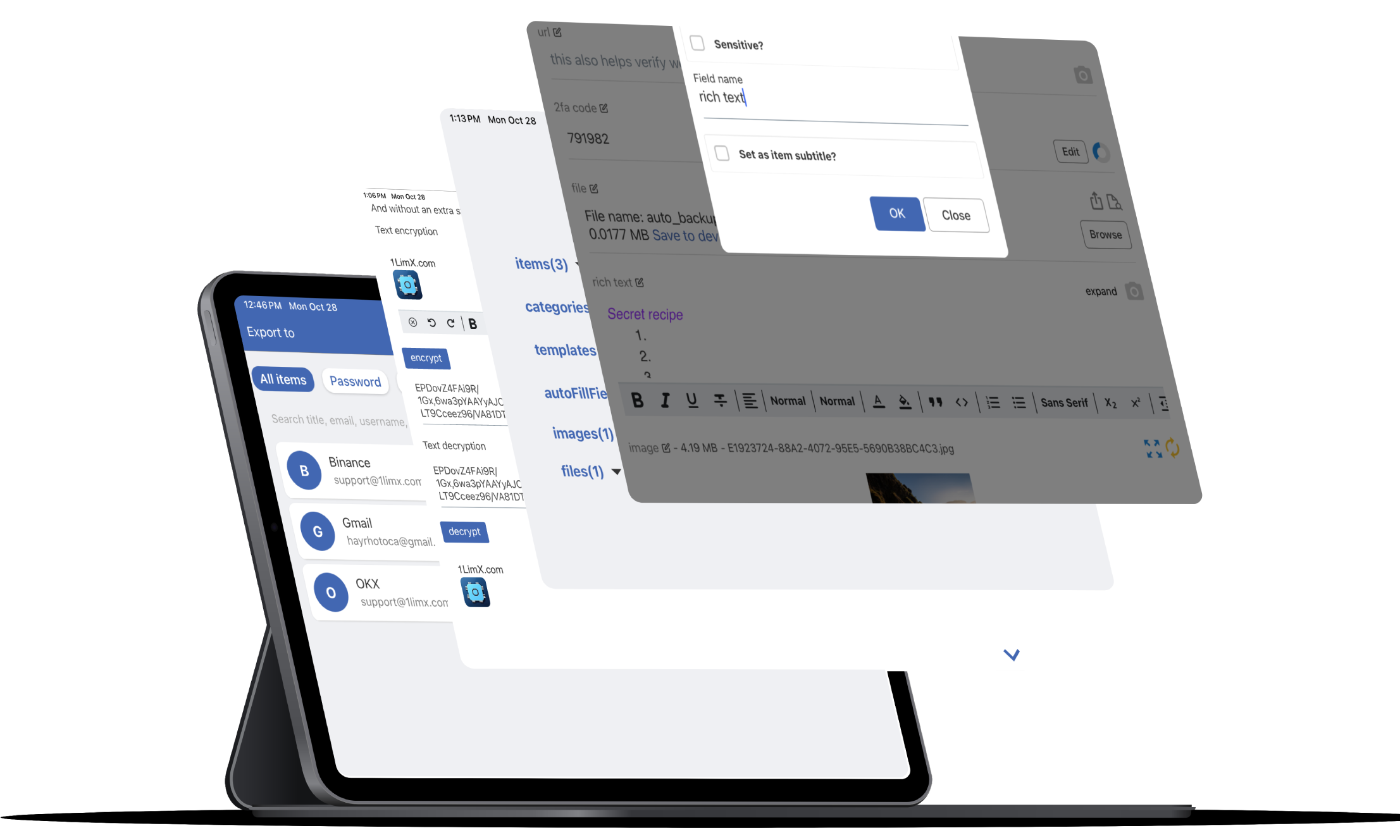 Secure & Private
Your data is encrypted with the new industry 256-bit encryption, chosen by Google - ChaCha20 with Poly1305. And from setting up master password, key to storing data, all are happening on your device without an internet connection that only you can access!
Multiple Data Types & Fast
Text, image, file, date, time, multifactor authentication,... supported. Gigabytes of data encryption done in seconds because everything is happening offline on your device.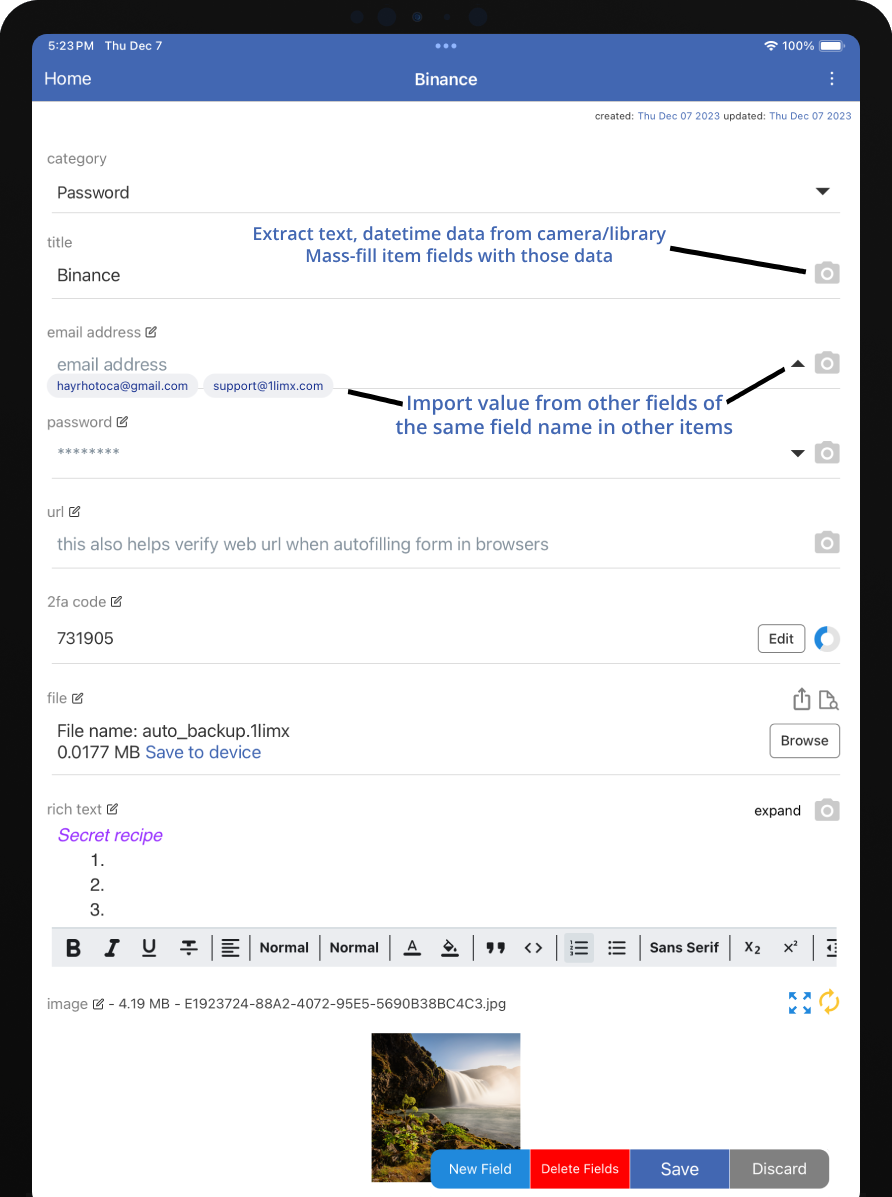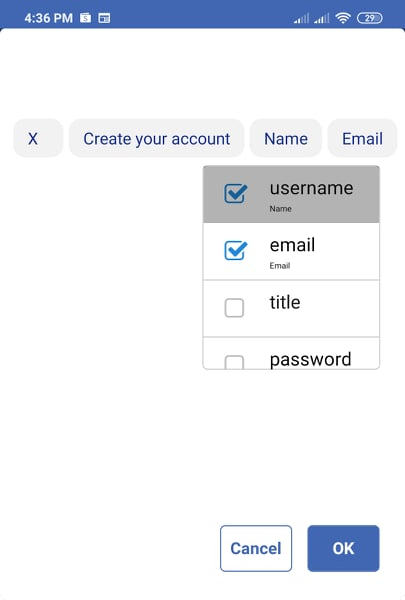 Not just a sensitive file manager, information or password manager
1LimX has tools to helps you save time from auto backup to extracting text from your phone camera taken image.